If you witness a crime and need immediate response or

if it is an emergency, call 911.  
For Non-Emergency criminal activity you can use the Citizen Crime Report below or call 265-5525. You can e-mail us at: bonnersheriff@bonnerso.org. If you wish to remain anonymous, you may call 255-COPS (2677)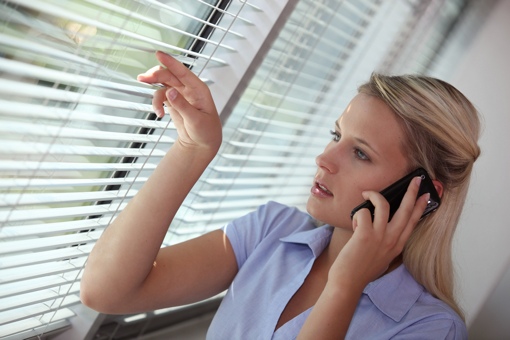 REPORTING SUSPICIOUS ACTIVITIES OR CRIME:
If you witness a crime or suspicious activities you should immediately report what you observed.
Do not confront the subject or subjects; be a good witness.
Provide police with a physical description of the subject; scars, facial hair and tattoos help identify subjects.
Provide police with a detailed clothing description of what the subject was wearing, such as, red shirt, blue baseball cap, white tennis shoes.
Provide police with how many subjects were involved, their gender and race.
Inform police of any vehicles that were involved and their description.
Vehicle descriptions are very important; license plate number, make of vehicle, color, condition of vehicle and any bumper stickers or distinguishing items on the vehicle.
If vehicles or subjects leave the area, provide police with the last known direction of travel.
Providing name and call back number would also be helpful to the police.
CITIZEN CRIME REPORTS
The Bonner County Sheriff's Office is available to investigate crimes 24 hours a day, 7 days a week. In an emergency CALL 9-1-1 
The Citizen Crime Report form is provided for user convenience to report certain crimes that do not require the presence of law enforcement. Use of this form is entirely voluntary.  To use this form the crime must have occurred within Bonner County. Reports CANNOT be accepted for other agencies.
You may only use the Citizens Crime Report form if you are reporting one of the following crimes:
Theft under $1000 
Theft of Services (gasoline theft, defrauding inn keeper, etc.) 
Malicious Injury to Property (Vandalism)
Harassing/Threatening/Obscene Phone Calls 
Other misdemeanor offenses where there is no physical evidence and the suspect is not present. 
Do not use this form if… 
There is a present or continuing danger (call 911). 
There is physical evidence to be collected. 
If you know where the suspect is, or where he/she resides. 
The crime involves the discharge of a firearm at an occupied building or dwelling. 
The crime involves domestic violence, violation of a protective order or crimes resulting in physical injuries. 
The crime involves a significant property loss. 
Stolen Vehicles CANNOT be reported on this form. 
Forged documents or checks involve physical evidence and may be completed at the Sheriff's Office. 
If the crime does not meet all the criteria above, or if you have questions, call dispatch–911 for an emergency or (208) 265-5525 for non-emergency and have a deputy sent to your location.
When your report is processed a number will be assigned and emailed to you. You must provide a valid email address in order to receive a report number by email.  When you receive the number the report has been accepted and is on file. 
Our office is pleased to provide OffenderWatch® where you can look up sex offenders in your neighborhood
Making a Supplemental Report: 
You may also use the Citizen Crime Report form to document additional property loss. 
This document may only be used as a supplemental report if you have previously completed a report, either online or on paper, and have an Incident Number. The Incident Number is a four digit year and six numbers i.e. 2014123456. You cannot make up an incident number or leave it blank. The Bonner County Sheriff's Office cannot accept Supplemental Reports that do not have a matching Incident Report.
Download the Citizen Crime Report Form
HOME SECURITY INFORMATION:
Always lock your doors and windows.  Many thefts occur when doors and windows are left unlocked.
Install and use deadbolt locks.
Outside doors to residences, including the one between your house and garage, need to be solid and fit tightly in their frame.  Hinges should be inside the door.
Secure sliding glass doors with locks and place a dowel in the track of the door to prevent it from sliding open when you are not home.
Leave lights on when you are away, and rotate which lights you leave on in your home.  Use light timers if away for any extended amount of time.
Close blinds and shades at night.
Alarms are good, but dogs are better for preventing burglaries.
Keep outside areas well lit.
Trim back shrubbery that hide doors or windows, cut back tree limbs that could help a thief climb into a second story window.
Install a peephole in the door and use it.
Verify the identity and legitimacy of any sales or service person before letting them into your house.
Never let a stranger into your house when you are home alone; and no matter the reason, never give the appearance to a stranger that you are home alone.
If you live alone, use only initials or your last name on your mailbox.
Never provide personal information to subjects calling that you do not know.
If you come home and find a door or window opened or signs of forced entry, do not go inside – call 911 immediately.
 SAFETY TIPS / BEWARE OF SCAMS:
If something sounds too good to be true, it mostly likely is.
Never provide bank account or credit card numbers over the telephone.
Beware of contractors that randomly contact you for repairs they believe you may need.
Never pay for a job in full unless the work is completed.
Check references and past work done by any individual or company with whom you may contract with for any job.
Always verify the organization before donating money and identify the caller.
Never provide keys to contractors with free access to your property when you are not home.  While work is being done, avoid leaving checks, credit cards, or cash lying around the house.
Never invite door-to-door solicitors into your house.