Sex Offenders & Child Safety
Sex Offenders Watch
Our office is pleased to provide OffenderWatch® for the citizens of Bonner County. OffenderWatch® is the nation's leading registered sex offender management and community notification tool with hundreds of leading agencies in dozens of states utilizing it. Bonner County's law enforcement utilizes OffenderWatch® to manage and monitor the whereabouts, conduct and compliance status of the registered offenders in Bonner County. OffenderWatch® provides the most accurate and timely information available and now this information is available to you!
OffenderWatch® is updated instantaneously throughout the day as offender addresses and other offender information is updated in our office. You may enter any address in the county and see real-time information on the publishable offenders within the specified radius of the address you enter.
Our office is pleased to provide OffenderWatch® where you can look up sex offenders in your neighborhood
Child Safety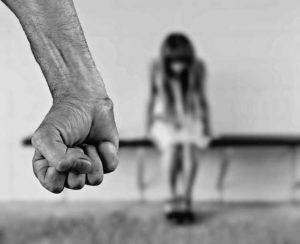 Periodically reviewing the list of registered sex offenders living in Bonner County, and sharing that information with your children is an excellent idea. However, doing so while excluding other information can be dangerous as it instills a false sense of security in both children and adults.  Not all sex offenders have been caught and convicted. Most sex offenses are committed by family, friends or acquaintances of the victim. Therefore, it is important to teach children basic safety practices, and to provide them with information that they can put into practice at an early age.
The Bonner County Sheriff's Office recommends talking with children about:
The danger that strangers can present to children.
A touch of private areas of their body is never a secret.  When helping them bathe, or when visiting a physician, contact with private areas are appropriate and not a secret.  Touches they are told to keep secret are inappropriate and they need to tell a trusted adult about it.
Having a plan if something happens.  Just like schools perform fire drills so the children know what to do in a fire, parents need to perform safety drills so that if a predator or sexual offender makes an attempt to victimize your child, they will already know what to do.
Who the child can go to if they have something to tell or are concerned about something.  There needs to be one person in every child's life who they know they can talk to about anything, without fear of retaliation/outbursts/disbelief.
The Bonner County Sheriff's Office takes sex offenses, child physical abuse, and sex offender registration very seriously, and investigates all reports of these crimes thoroughly.  Detectives with specialized training are assigned these cases and work diligently to not only investigate and prosecute offenders, but to educate the public with the goal of reducing the number of new cases each year.
Please feel free to contact Detective Phil Stella to discuss any of these steps, get more information, or share any concerns you may have.  (208) 263-8417 ext 3055 or pstella@bonnercountyid.gov