Information contained herein should not be relied upon for any type of legal action.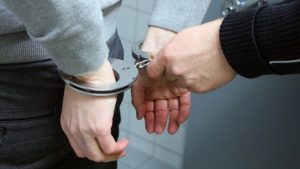 As of 12:05 a.m. Pacific Time, today, the following people have valid arrest warrants for traffic or criminal offenses. Persons having warrants are subject to arrest upon contact by law enforcement officers.
Warrants are listed below under Misdemeanor Warrants or Felony Warrants in alphabetical order.
Note: This list does not include juvenile offenders.
CAUTION: Misuse of warrant information may subject you to civil or criminal liability.
If you find yourself on these lists, or know the whereabouts of someone on these lists, we encourage you to contact the Bonner County Dispatch at 208-265-5525 or go to the Bonner County Sheriff's Office at 4001 N. Boyer Road, Sandpoint, Idaho, in order to take care of your outstanding warrant.
Remember, only peace officers can arrest a person for a warrant.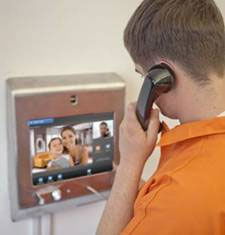 This facility's inmate phone system is provided by Telmate. Only inmates may initiate phone calls. If you wish to contact an inmate, your options are to call and leave the inmate a voicemail (up to 3 minutes), write a letter, or visit the inmate during official visitation hours. 
Phone Calls
To call you, an inmate simply dials your phone number. When receiving a call, you should first hear an announcement from an automated operator, such as "You are receiving a call from [inmate name], an inmate at [facility name]. Press one (1) to accept."
If the inmate has no calling funds, and is calling you for the first time, the call will be free for a brief period of time (often less than a minute). This is to allow the inmate to inform you of where he or she is, and to explain how calls work from this facility. After this short call, the inmate will be placed on hold and you will be presented to opportunity to:
Pay (via credit card) to continue the current call
Deposit funds for the inmate to continue your call and, if there is money remaining, the inmate may use the funds to make future calls to any number.
Deposit funds to your own phone number to continue your call and, if there is money remaining, the inmate may use the funds to call your number in the future, but the funds will not be available for calling other numbers.
You may also deposit funds:
 Via the Web – Make deposits via the Web, from Telmate's Web site at gettingout.com
 Over the Phone – Make deposits over the phone by calling Telmate toll-free at 1-866-516-0115. Telmate's US-based bi-lingual customer service representatives are available 24/7.
 At a Lobby Kiosk – Make cash or credit card deposits from a Telmate deposit kiosk. A Telmate kiosk is located in the lobby of this facility.
Voicemail
To leave a voicemail for an inmate, Friends and family can now leave inmates a voice mail message up to 3 minutes for about $1.25 (may vary slightly). Just call 1-866-516-0115 and follow the prompts.
Block Future Calls
If you do not wish to receive calls from inmates, you may call 1-866-516-0115 (from a phone attached to the number that you wish to have blocked). A live operator will help prevent inmates from being able to call the number in the future.
This facility has transitioned inmate visitation to a new video-only system provided by Telmate. The new visitation schedule has expanded to allow more visits at more times. Visitors may now visit with inmates:
Onsite: From the Facility Lobby
Visitors may visit using the Telmate video stations in the lobby.
Remote: From Anywhere Over the Web
Remote (offsite) video visiting is available to friends, family, and others using a Web browser. Video visits may be conducted from any computer with high-speed Internet, a webcam, microphone, & speakers. There is no limit to the number of remote visits, and they may be scheduled on a first-come-first-serve basis.
Free Visits
Each week, two (2) onsite, thirty (30) minute visits are provided to each inmate at no cost. The free visits are given to the first fifteen (15) onsite visitors to visit each inmate each week (Mon.- Sun). Free visits that are not used do not carry over to the next week.
Additional onsite visits are available for $.25 – .66 per minute, in thirty (30) minute blocks. There is no limit on the number of additional paid visits. 
Scheduling Visits
To schedule a visit with an inmate, go to gettingout.com or use the Telmate kiosk in the facility lobby. You will need to login (or register if you haven't already) before scheduling a visit.
Available visiting times may vary throughout the facility, depending on classification and housing unit. Inmates are responsible for communicating their allowed visit times to prospective visitors. Inmates will not be permitted to visit during their lockdown time.
Arrive Early: For all free visits, and all onsite visits, visitors must be present in the jail reception area 5-10 minutes before their scheduled visit. Inmates visit using a video station in their housing unit.
Canceling a Visit: To cancel a visit, log into http://www.gettingout.com/schedule-a-visit or use the link provided in your confirmation email. Cancellations that are over 24 hours in advance are fully refunded.
Minors
Minors are allowed to visit as long as they are accompanied by a parent or legal guardian. Minors are not permitted to register for visitation. 
Rules
All social visiting is subject to recording and monitoring.
Inmate visitation is a privilege and may be denied for disciplinary reasons or operational necessity.
No cell phones, food or drink are allowed in the visiting area.
No nudity, drug use, threatening language, gang symbols, or other behavior prohibited by the facility is allowed.
Q: What clothing is permitted in the jail facility?
A: Inmates are provided with the proper outer garments to wear.  Personal undergarments may be worn if they are white.  Females may wear bras, however under-wire and metal stays are not allowed.  Inmates are permitted to have three T-shirts (must be purchased through Commissary), three pairs of socks (must be purchased through Commissary), and three sets of underwear.  Again, all undergarments must be white.  Inmates will be provided with underwear if indigent. 
Q: How can I pay a bond for an inmate or pay on a citation I received in Bonner County, Idaho? 
A: The Bonner County Sheriff's Office is now working with CitePay USA which will allow individuals to pay a citation or post a bond from the convenience of their home. Please click below to access this site.

Q: Can inmates have pictures in their cells?
A: Inmates may have as many pictures as will fit into a regular or legal sized envelope (not 8 x 10).  Photos may not be any larger than 4 x 6 inches and may not be Polaroid type.
Q: Can inmates receive telephone calls?
A: No.   Inmates can call out but no one can call into the cells.   There is a phone in each cell for inmate use.  Personal phone calls are recorded and subject to review.  Attorney calls are not recorded.  Phone cards may be purchased in the amounts of $10.00 or $20.00 if the inmate has money on their books.  The phones within the cells are turned on at 6:00 a.m. and turned off at 11:00 p.m.
Q: What time is allowed for visitation?
A: Visits may be limited to thirty minutes.  Each inmate, except those restricted as a result of disciplinary action, shall have the opportunity for at least one (1) hour of visiting per week in one or two visits.  There is a limit of three visitors at one time in the visiting booth.  Arrangements can be made in advance for special visits for those traveling a long distance.
Q: What are "authorized" visitors?
A: Visitors must be eighteen years of age or older unless accompanied by a legal guardian or parent.  Picture identification shall be required from each visitor.  All visitors will be checked on the NCIC computer for warrants.
Q: What is the address at the jail for the receipt of mail?
A: Please use this format:
(Inmate's Full Name)
Bonner County Detention Facility
4001 N. Boyer Road
Sandpoint, Idaho  83864
Q: How can my family put money on my account?
A: Family or friends can put money on an inmate's account by receipt through U.S. Mail, or when they visit the inmate.   Please do not send cash through the mail.  Send money order made out to the inmate. Personal checks are NOT accepted. 
Q: What can I send or bring to the inmate while he/she is in jail?
A: You can send money for the inmate's books, a personal soft back bible and a small religious necklace valued at no more than $35.00. Religious necklaces can be no bigger than a quarter with a chain width of 1/16″ or less and not more than 24″ in length. They cannot contain stones of any type.    Any medical items or medications will be accepted.  Items and medication will need to be approved by the facility doctor.  Please do not send food items or other personal items.  They will be returned to sender. Soft bound books are permitted but they must be mailed directly from the publisher to our facility.